Light-flooded rooms - nature that connects - the inside with the outside - the focus on the essentials. This charming designer villa offers plenty of space to live and feel good on 220m² of living space and covered terrace.
This furnished with great attention to detail holiday home can accommodate 6-10 people. Three spacious bedrooms with bathrooms en suite also provide sufficient privacy inside the house. DREAM TIME - Simply sleep soundly - Allergy-friendly natural sleeping systems for maximum sleeping comfort.
Design meets pleasure for all the senses. With private pool, sundeck, outdoor kitchen and covered dining area, you can enjoy the view of the Adriatic coast until the sun sets on the horizon in bright red. Typical Istrian architecture paired with modernity - wood - stone - steel - authentic and exclusive, with a perfect symbiosis of color and shape. P>
Soul warmth in the panoramic sauna - wide view of the land and sea - breathe in - exhale - find inner balance - enjoy unforgettable holidays.
Favorite places for every taste - inspired in your dream home
A place where you will feel at home
     
A question of good taste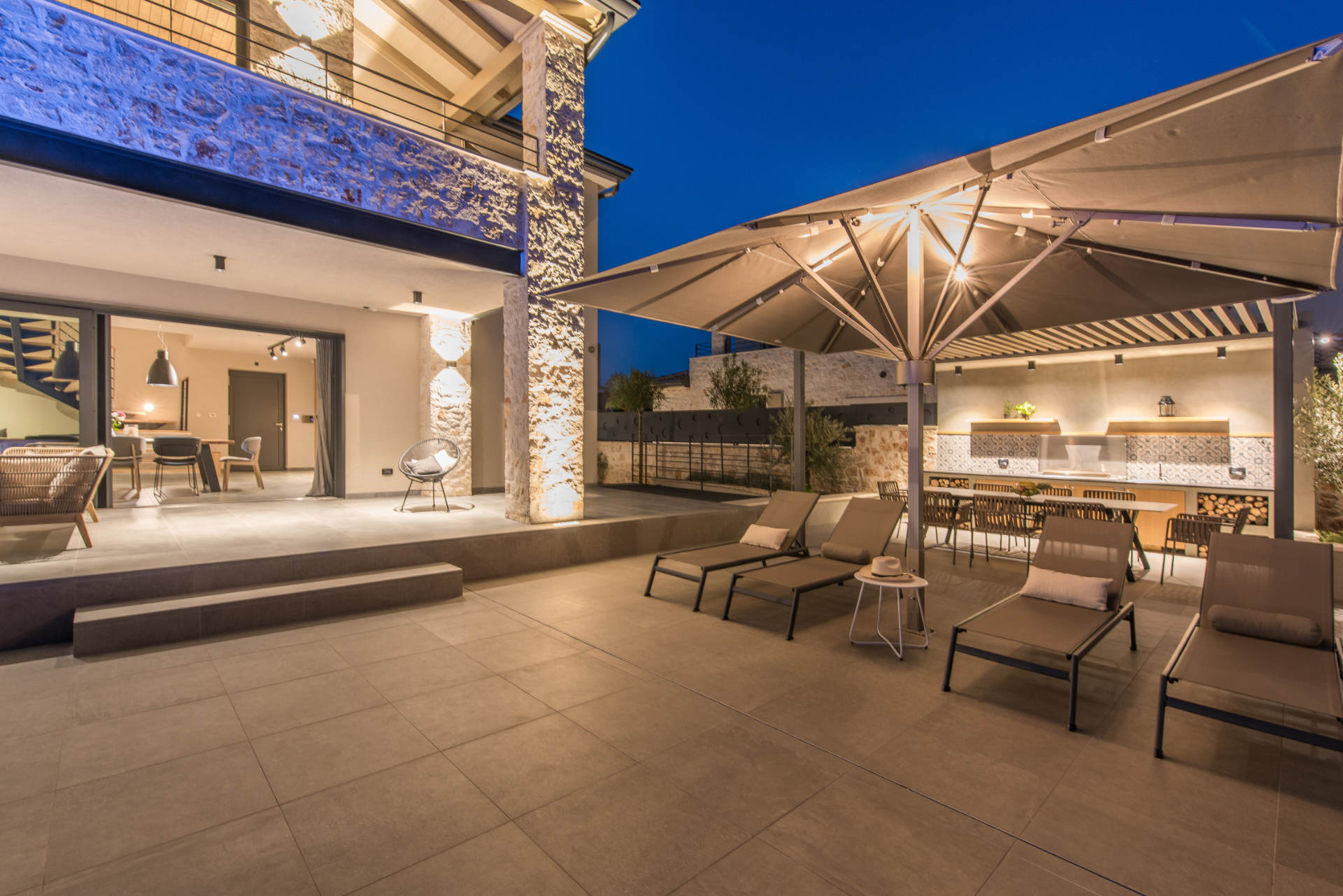 FURNISHINGS
3 bedrooms with spacious bathrooms
Allergic suitable natural sleep systems
Panoramic sauna with a view
fully equipped kitchen
with cooking island and bar
Wine fridge, ice cube maker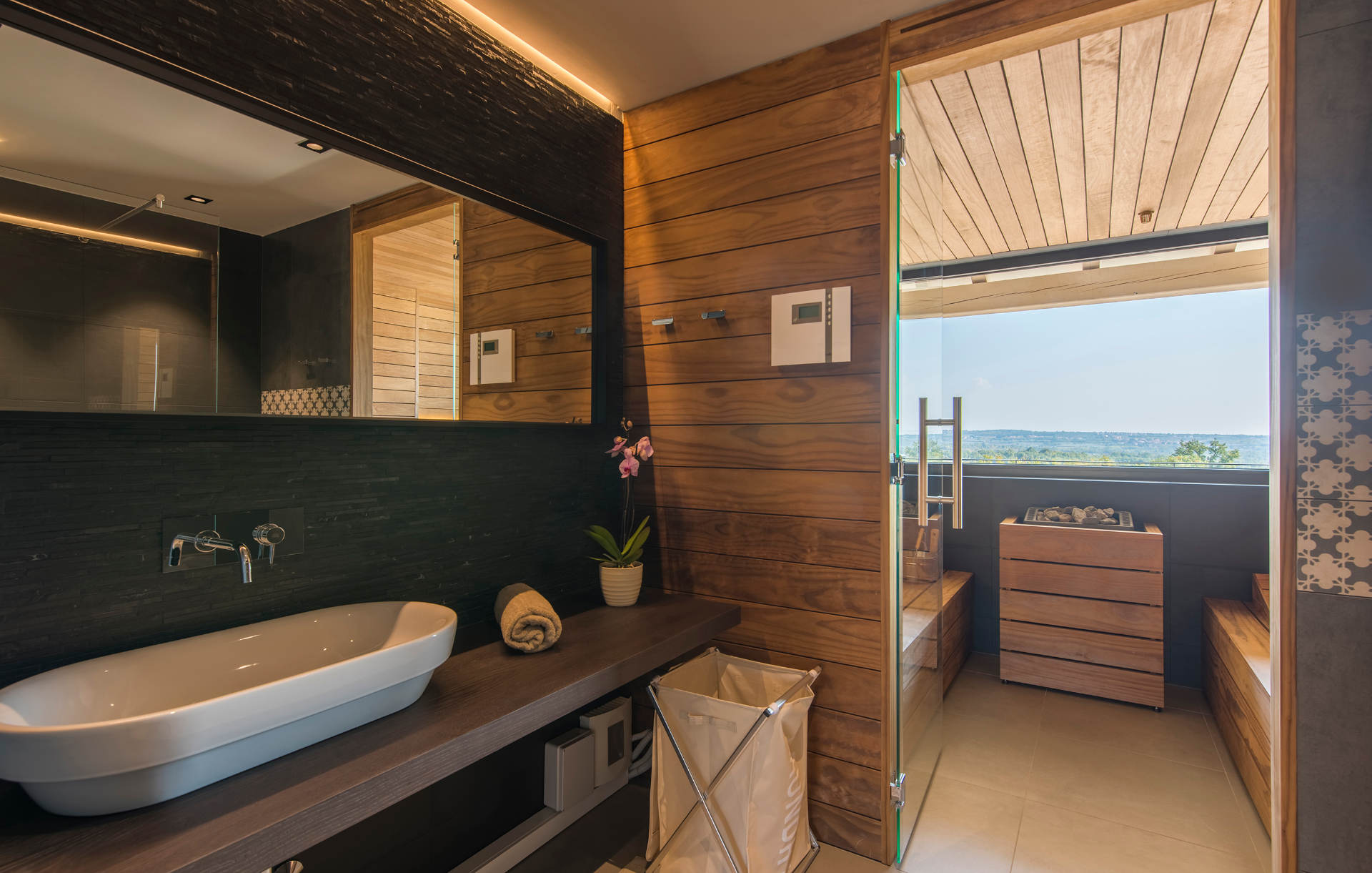 SERVICE
Wine tastings, catering
Organization of
Festivities, coachings, teambuilding, workshops
Marry in Istria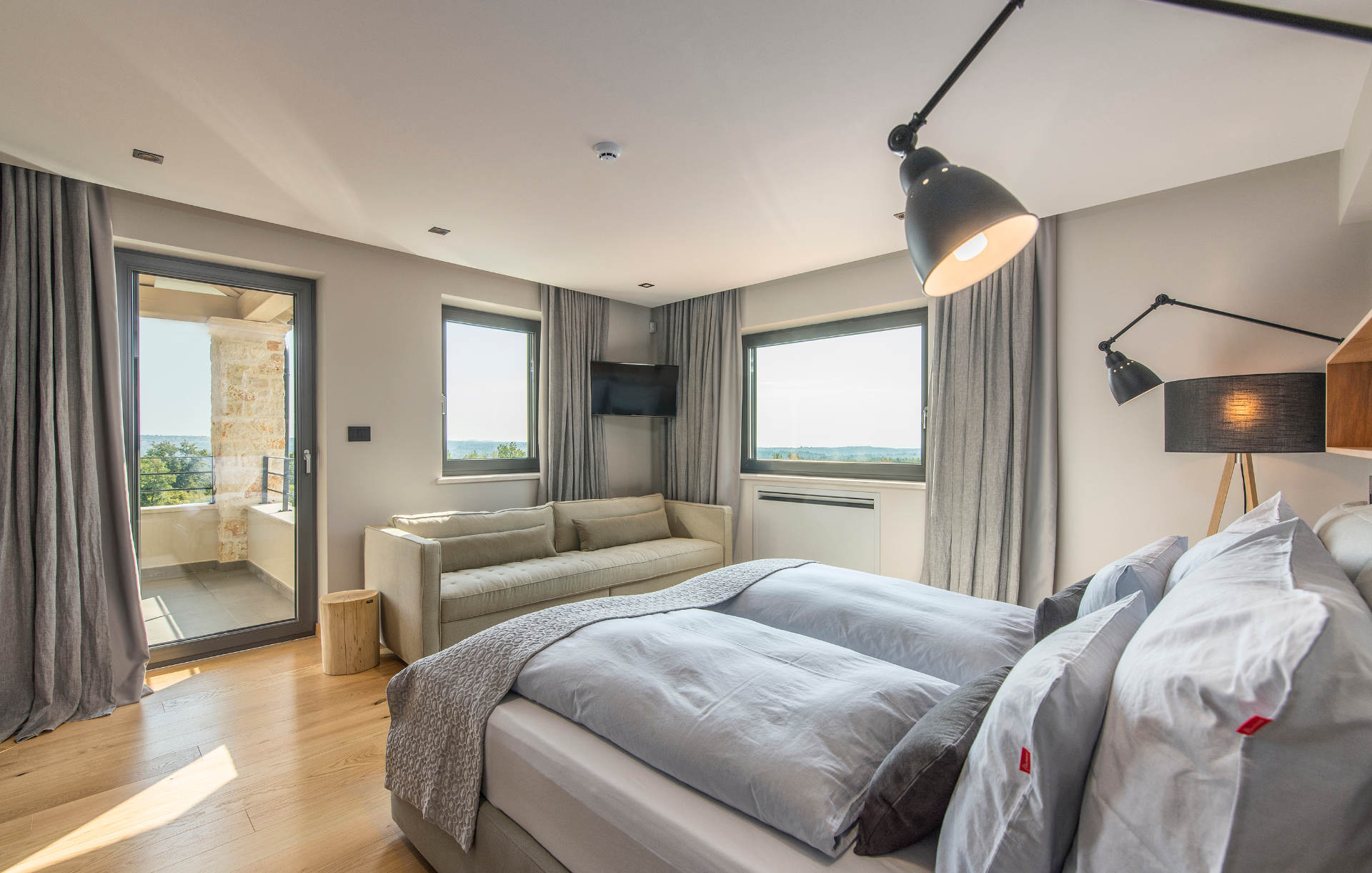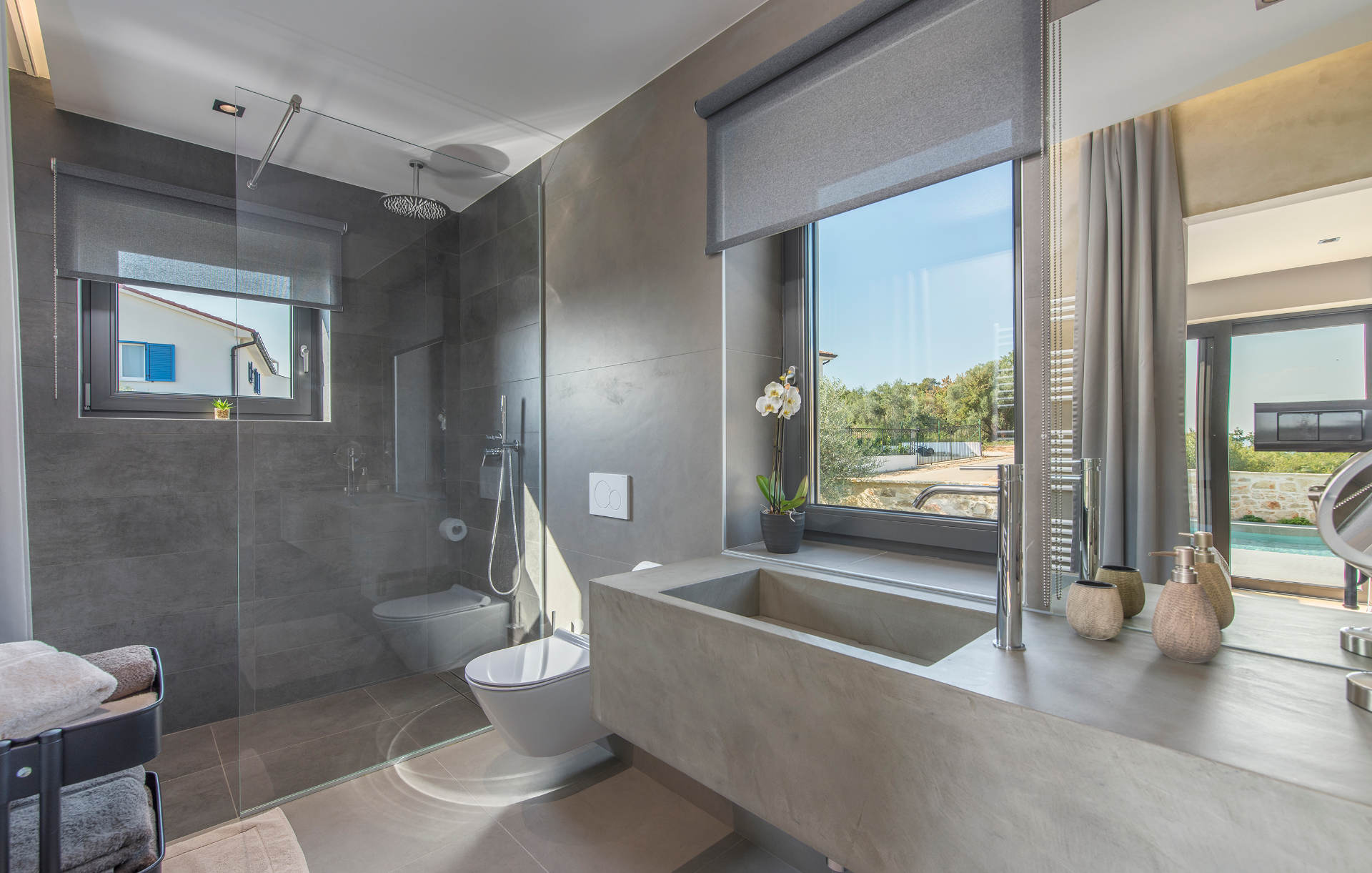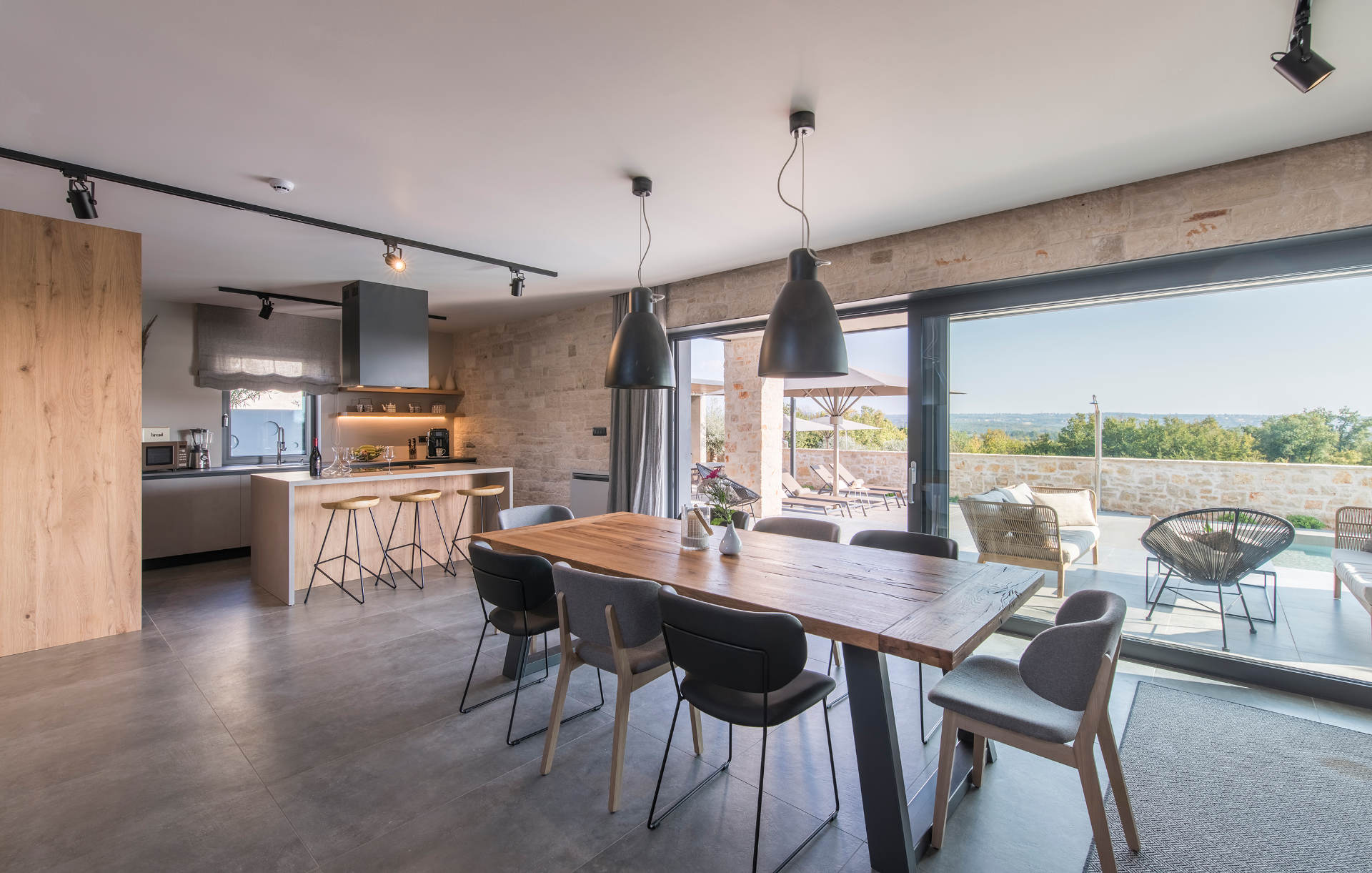 PRICES & DISTINCTIONS
Here you can find all prices of Villa Superior
And important information about your booking
Non-binding
Inquiries or booking
Here you can book your dream villa quickly and uncomplicatedly!